15.5 Oz Tube ( 1 Tube )
Buy 2 for $16.35 each – Click Here
Buy 5 for $15.70 each – Click Here
Buy 10 for $14.40 each – Click Here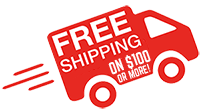 Thixogrease #2 is a premium quality, high temperature, multi-purpose grease. It is accepted in the food industry as a H2 food grade grease product. It is approved by the Aviation Industry. It is designed to withstand extreme heat and water in the harshest operating conditions. It is also an excellent grease for the Automotive, Marine, Manufacturing & Trucking Industry. The benefits include, reduced and in some cases eliminate bearing failures, increased greasing intervals and will not harm the environment. For a tech data sheet click on the link below.