A complete fuel system cleanup for gasoline engines, restoring lost engine power and improving fuel economy over one full tank of fuel.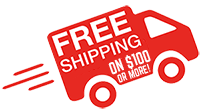 Gasoline is required to be blended with deposit control additives by the various fuel suppliers. In many cases these suppliers use these additives as tools for competitive advantage, with varied levels of effectiveness.
To ensure adequate fuel system maintenance regardless of fuel sources, most OEM's recommend periodic cleaning using polyether amine (PEA) detergents such as those found in PowerUp GasMaxx.
Recommended for use on all fuel systems requiring gasoline, including small engines and motorcycles. GasMaxx is a cleaning solution and should be used at a regular service interval. Will not fix mechanically damaged injectors. Not intended for use as an octane booster.
GasMaxx also contains rust and corrosion inhibitors and synthetic lubricity agents to keep the fuel delivery system operating at optimal performance. GasMaxx reduces deposits in the port fuel injector, combustion chamber and intake valves while also returning fouled injectors to more than 95% flow.